Use Cases
Exhaustive Storage of Inspection Image Data
Ensures Evidences and Traceability in Case of Complaints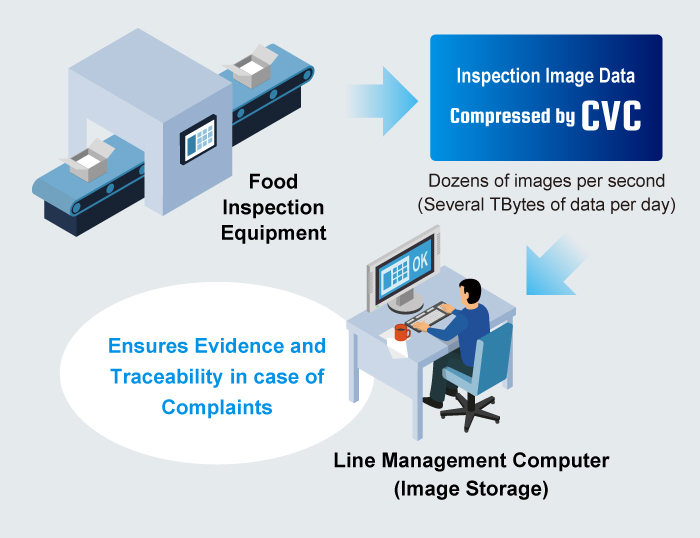 CVC Image
CVC Codec
For Automotive, Foundry and Food Factories
Realizes Exhaustive Storage of Inspection Image Data within the Rate Limitation of HDD/SSD
Previously, some of inpection image data could not be stored due to the rate limitation of HDD, therefore the stored data was not enough to ensure evidences and traceability in case of complaints.
By using CVC Image or CVC Codec, inspection image data can be compressed in real-time to dramatically increase storage speed. As a result, it becomes possible to achieve exhaustive storage of inspection image data within the rate limitation of HDD/SSD.
* Figures may vary depending on data.
CVC Image (Image Data Compression)