Use Cases
Storage of High Resolution Image Data
Ensures Evidences and Traceability in Case of Complaints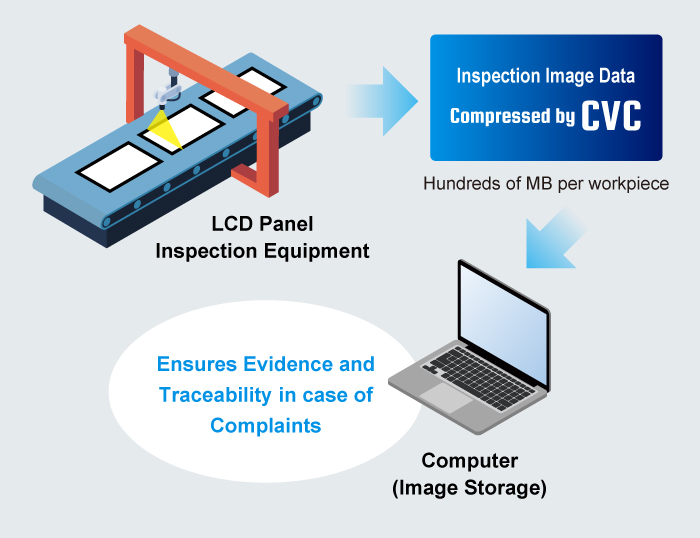 CVC Image
CVC Codec
For Foundry & Food Factories
Realizes Storage of Necessary Inspection Image Data within the Rate Limitation of HDD/SSD
Previously, due to the rate limitation of HDD, it was difficult to store high resultion inspection images of long continuums scanned by line cameras.
By using CVC Image or CVC Codec, inspection image data can be compressed in real-time to increase storage speed. As a result, it becomes possible to store high resolution inspection image data within the rate limitation of HDD/SSD, helping improve product quality as well as ensure evidences and traceability in case of complaints.
* Figures may vary depending on data.
CVC Image (Image Data Compression)