Use Cases
Massive Data Communication from Image Sensors
Enables Support for Higher Frame Rate / Higher Picture Quality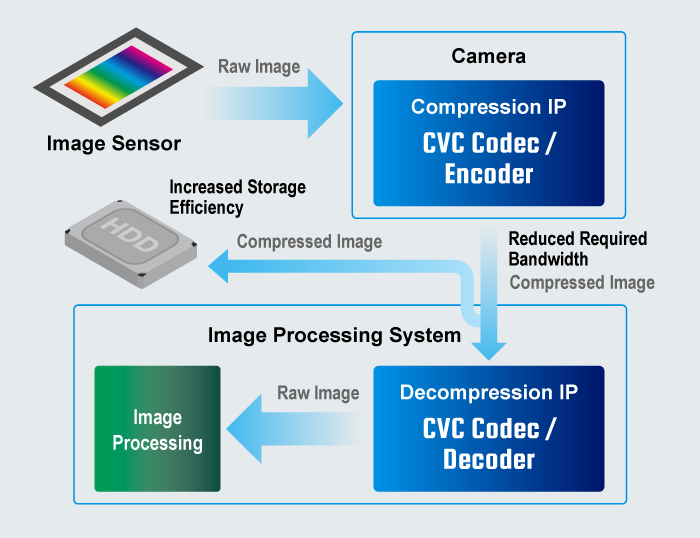 CVC Codec
For Industrial Use
Helps Increase Image Processing and Storage Efficiency
CVC eliminates bandwidth issues posed by higher increased frame rate and picture quality of modern cameras and realizes efficient image processing.
By compressing raw images from image sensors by CVC Codec / Encoder, they can be transmitted to an image processing system efficiently.
In addition, transmitted compressed images are decompressed by CVC Codec / Decoder in the image processing system, and therefore can be processed in a normal manner.
In this use case, images will be stored in a compressed state before image processing that results in increased storage efficiency.
* Figures may vary depending on data.