Use Cases
Remote Communication with AGV
Enables Real-time Monitoring of Overseas Factory and Increased Utilization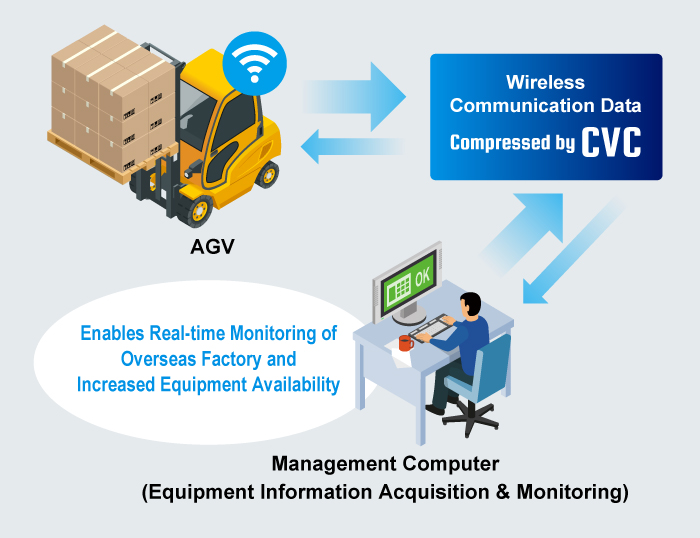 CVC Compresses and Reduces the Size of AGV Data to 1/10
This use case illustrates an system that transfers data on AGV being operated in an overseas factory via wireless communication and monitors it from a remote location.
By using CVC Wave to compress AGV data and reduce its data size to 1/10, data acquisition can become several times more frequent than before, making it possible to monitor overseas factories in real-time.
Real-time monitoring makes it easier to observe the situation there, helping increase factory utilization.
* Figures may vary depending on data.