Use Cases
Data Storage On-board
Enables Smooth Processing of Bulky Data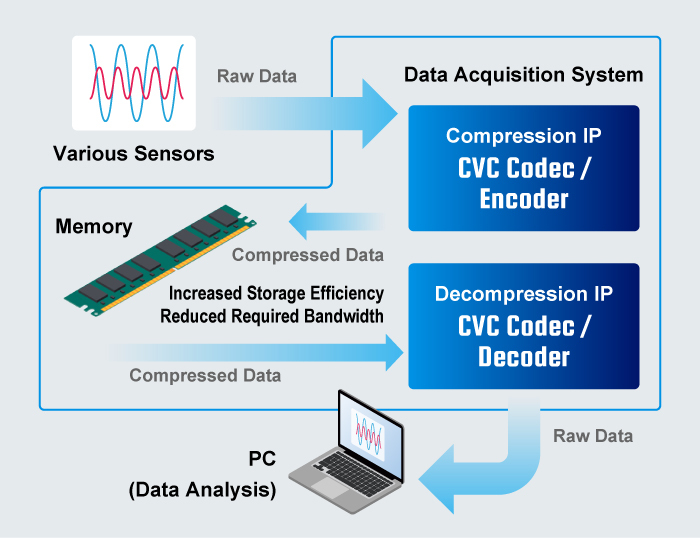 CVC Codec
For Industrial Use
Data Acquisition System that Reduces Memory Burden
CVC increases storage efficiency and reduces required bandwidth, realizing smooth data processing.
Raw data acquired from various sensors can be compressed by CVC Codec / Encoder and stored into memory. Because of their reduced size, data can be transferred and stored smoothly without increasing memory capacity.
By decompressing the compressed data by CVC Codec / Decoder to their raw state, you can obtain and precisely analyze non-degraded data.
* Figures may vary depending on data.