Use Cases
Development of ADAS / ECU for Autonomous Cars
Improves Reliability of Automotive Image Processing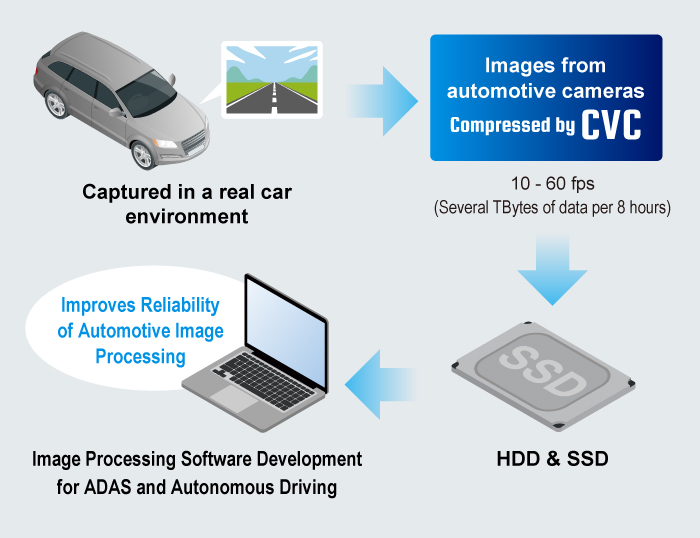 CVC Image
CVC Codec
For R&D
CVC Compression Enables Long-haul Travel Image Data Storage
Previously, due to the limited HDD bandwidth as well as storing raw data because of insufficient time to complete compression, it was difficult to store long-haul travel image data unless a RAID system based on SSDs was configured. However, by using CVC Image or CVC Codec to compress data and reduce its size and required bandwidth, it is no longer necessary to configure such a system, while enabling long-haul image data storage.
CVC Image and CVC Codec are adopted and utilized in automotive R&D applications such as ADAS, ECU for autonomous cars, image processing software development for ADAS and autonomous driving.
* Figures may vary depending on data.
CVC Image (Image Data Compression)